संपर्क
संपर्क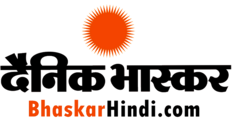 Dainik Bhaskar [Jabalapur - Nagpur Group]
Bhaskar Prakashan Pvt. Ltd.
Call: +91 755 2577525
Fax: +91 755 4247788
Email: contact@bhaskarhindi.com
Website: www.bhaskarhindi.com
Working Days: Monday -to- Sunday
Working Timings: 10:00AM -to- 08:00PM
Address: 16, Amar Stambh, Zone-1, Press Complex, Bhopal, MP - 462011
Declaration
Your information is safe with us.
The required information is to identify you. This information is keeps in our records for future refence only. This information will not be shared with any other services/person.
Our aurthorized staff will contact you for future enquiry discussion/ answer your queries. Our staff will contact you according to your given information to us in office hours only. We are ensuring that your privacy is protected.
We keep changing this policy time to time. Please visit us for latest updates.